Ambassadors
We need your voice, your networks, and your enthusiasm! Please join our team (and get a free t-shirt!) to help promote Hope College on Thursday, February 25, and Friday, February 26.
As an ambassador, you help create excitement about Hope College's Day of Giving before and during the campaign. Ambassadors get to help in the following ways: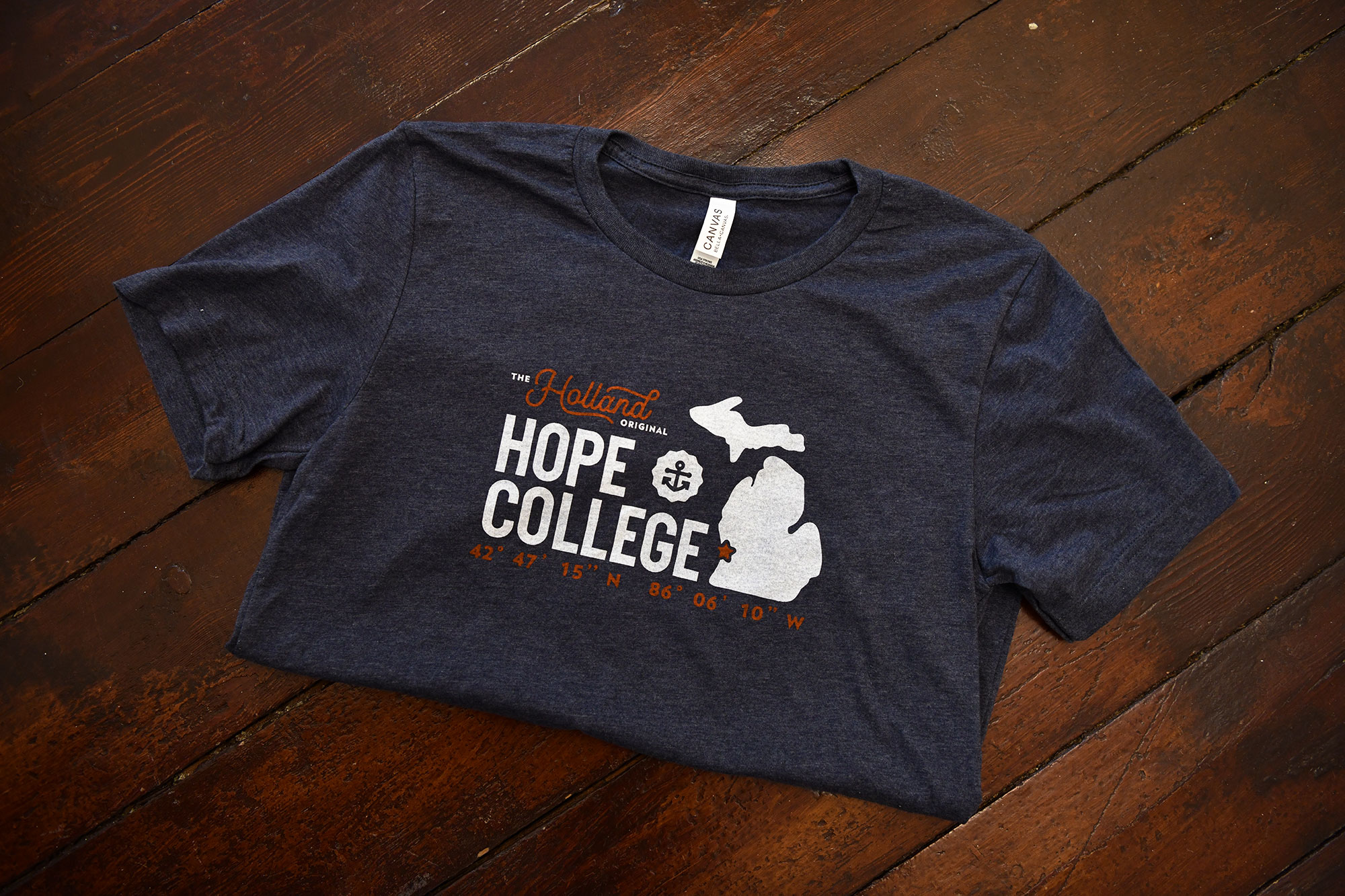 Wear your t-shirt. Don your swag on Thursday, February 25, or Friday, February 26, (or both!); and post a selfie on one or more of your social media accounts. Remember to use #Give2Hope.

Make a gift! If you have already made a gift this year, thank you! By making an additional gift of any size, you will help secure essential funding for the areas you love most at Hope.
Spread the word. Talk about Hope's Day of Giving on your social media accounts: Facebook, Twitter, LinkedIn, Snapchat, TikTok and Instagram. Use your custom URL to track each gift you bring in, then ask your friends to #Give2Hope.
After you register and confirm your ambassador-ship, you'll receive an email from Scalefunder, with your personalized Day of Giving link. Please use this link as you encourage others to give. Throughout the day, you'll be able to use your customized ambassador dashboard to track the amount of money and number of gifts you've raised. You'll also receive insider ambassador updates.
New this year: Track your progress with our Day of Giving Interactive Bingo Board. Get a BINGO and win prizes!
The financial need of our students and their families is very real this year. With your help, Day of Giving will help us meet more of this enhanced need. Thank you!